BMWB's Luxury Holiday Gift Guide
I can't be the only one feeling like this year flew by, where did 2018 go? We're two weeks away from Christmas! Have you made you list and checked it twice? Are you making sure to not forget the men in your life? Here at BMWB, we take great pride in helping you buy a gift for a man easier and also purchasing from black owned businesses. I took some extra time to do my due diligence in making sure our list aides in the support of the buy black movement by finding high quality merchandise from black owned brands that cater specifically to men. Although men can be simple and easy to please, at times shopping for them can be hard, especially when it comes to Christmas gifts. Don't you dare buy that man another pair of pj's you hear me, well at least not this Christmas! I've combed these internet streets for you to find some rather nice items any man would be happy to receive. Mix a bit of luxe with necessity and practicability and you have the 2019 BMWB Luxury Holiday Gift Guide. Check out these seven amazing gifts for an amazing man.
Hard sole shoes are indeed the gentleman's choice, but what about those who swear by sneakers? We can't forget about them and with sneakers costing $200+ or more these days you would want to help find ways to preserve those bad boys as long as possible. That's where this practical yet necessary shoe cleaning kit from Jason Markk comes in handy. Thou shall not walk around in dirty sneakers!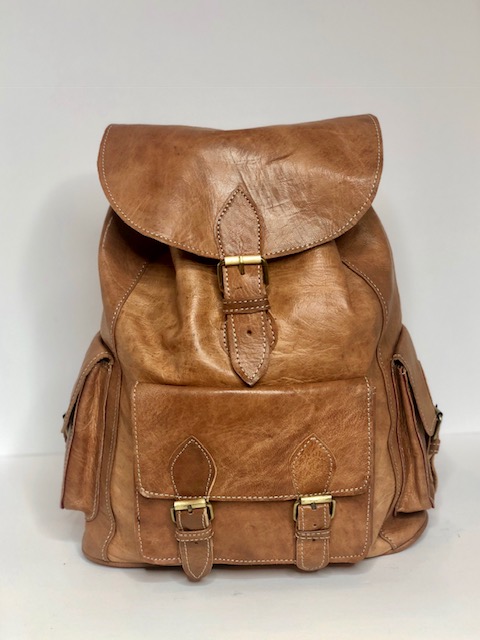 From the fanciest of designer brands to the trendiest of graphic designs, backpacks seem to have become a staple item for men. Upgrade his style with The Nomad Backpack from Made Leather Co. Whether he's running errands, headed to a gig or running through the airport, this quality handcrafted classic leather bag is incredibly durable and the perfect choice for a grown man backpack. This natural tan color also goes with everything!
If he has a beard, he NEEDS this. The ICNC 38 3-in-1 Elixir is one of the best options you can make when it comes to purchasing beard care products. A beard is only as good as the skin it grows from and this all natural vegan 3-in-1 system establishes the foundation of healthy skin while promoting hair growth by cleansing, hydrating & moisturizing. It can be used as a beard oil or skin cleanser and moisturizer. Sold exclusively by Black Men With Beards!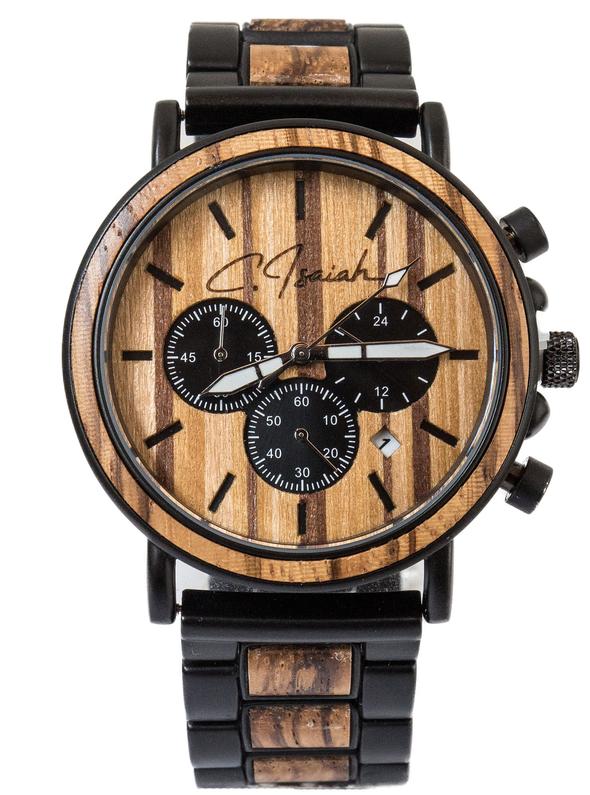 Nothing is as classic as the time piece. A nice watch is probably something you will find on our list yearly because a man can never have too many watches! We just love "The Carter" wooden watch from Carter Isiah. The custom wooden craftsmanship of this brand makes is aesthetically pleasing and makes for a great statement piece. One of a kind in style, this one we're sure will get those "where you get that watch from" questions. Carter Isiah also offers FREE SHIPPING on all US orders, and you know how much we LOVE free shipping!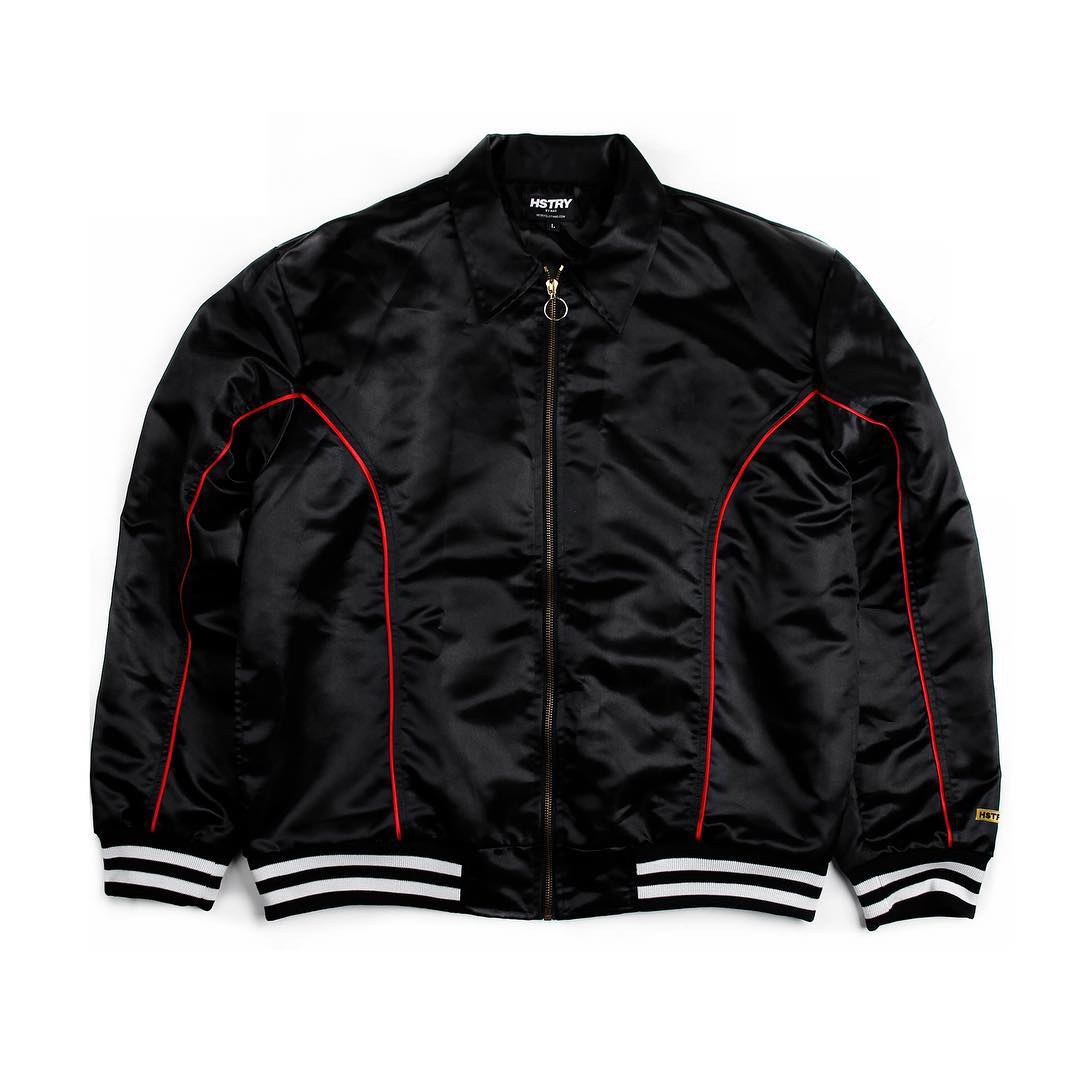 HSTRY is the apparel brand from hip hop legend Nas inspired by his life experiences, knowledge and inspirations. A classic staple to the male wardrobe is a nice bomber jacket. We are really feeling the Nas and Karl Kani Collaboration. Back in the 90s, Karl Kani set the standards when it came to urban street fashion. There's a bit of nostalgia wrapped into this gift and if he's into hip hop culture beyond the music, this is a must have!
This 12oz luxe candle from Harlem Candle Company is the perfect gift for the man who takes pride in the scent of his home! We love the air of elegance and sophistication in both the scents as well as the packaging this company offers. This rich scented candle pays tribute to the late great Duke Ellington and packs a powerful hot throw of a masculine yet inviting aroma. Woodsy, spicy, and warm, sounds like a black man with a beard doesn't it?! Luxury candles are always a great gift idea.
Harrison Black Apparel has found a way to provide men with high quality accessories without breaking the bank. For the man who loves to dress well, this takes the hassle out of finding coordinating pieces. Repeat after me, "you gotta coordinate, co-or-di-nate!." If he's into fashion and style is a lifestyle for him, an accessory subscription box service is a great gift. Did we mention this month to month subscription box comes with 1 tie and 4 accessories for only $25, plus the service can be started and cancelled at anytime!
ERIN FREEMAN, VICE PRESIDENT OF BMWB
A public relations driven brand strategist, content creator, event curator and podcastor- Erin is a lover of words, fries and beards of course! Born and raised in New Orleans, LA, now residing in the Dallas, TX she provides stellar business consultancy and brand building for personal and small business brands.